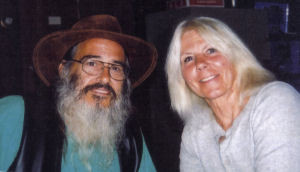 If you have any questions at all about anything on our Kennel Buildings page, don't hesitate to call us at the phone number prominently listed on every page. We have many years in the welding, fabrication, and construction industry, and have been helping people design their structure since 1999. From helping them decide the size, or style, right down to which colors will look best together, and enhance the value of your property. We know what will work, and what won't work, with any of our Carports, or enclosed buildings. We will NEVER try to sell you on an option just to make a sale. If we recommend an option it's because we have found it is absolutely necessary for your safety, and for the safety of your valuable assets. All of the materials used in the manufacture of our structures is proudly MADE IN THE USA.
Click on Pictures for larger image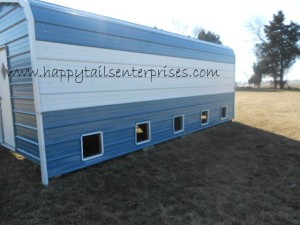 Whether you have one dog, or one hundred dogs, we can help you design the kennel building that fits your needs. We can also help you with the kennel runs by building the chain link panels for you to make sure the panels fit the building. We have over 30 years experience breeding, training, and just all around working with dogs, and helping conscientious pet owners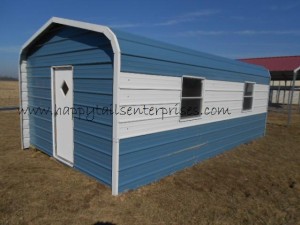 keep their pets safe, and secure. This particular building we have designed ourselves to be virtually maintenance free, using galvanized steel framework, and like our other structures, is available in either 14 gauge box steel, or 12 gauge box steel, with 29 gauge baked finish 3′ wide primed and painted steel roof and side panels. This building has a walk in door at both ends, and two 30″x27″  sliding windows for ample ventilation. In years past, we were founding members of Retrievers Unlimited Hunting Retriever Club, and know that dog clubs run off of their treasury. If you belong to a dog club, regardless of affiliation,  we will make a donation of a percentage of the total before tax cost of any building purchased back to your club treasury as our way of giving back to a world we dearly loved, and enjoyed..
These buildings can be constructed 100's of different ways. The style, and design is only limited by your imagination. The 21′ buildings are built with the frame bows 4′ o.c., to use 4′ wide kennel runs, but can also be built 5′ o.c., to accommodate4  5′ wide kennel runs for slightly less cost.. 18′ and wider buildings will accommodate in/out framed openings on both sides if you need the kennel space. We can install one of our 6'x6′ lockable Roll up doors for additional cost,  in place of one of the walk in doors, for getting large bulky items inside that might not make it through the walk in door. Call us today to discuss your Kennel Building needs. THESE BUILDINGS DO NOT INCLUDE KENNEL PANELS. We can source kennel panels for you, or you can source them yourself.
We work with 3 different Carport manufactures. Prices, standad features,and option prices may vary.
618-521-0159